About Us
SCHOOL HOURS
All of our children are offered a morning school place, with the option to add on lunch and afternoon sessions.
| | |
| --- | --- |
| Time | Session |
| 8:00 – 9:00 | Breakfast Club |
| 8:35 – 9:00 | Early Birds |
| 9:00 – 12:00 | Morning School |
| 12:00 – 13:00 | Lunch Hour |
| 13:00 – 15:00 | Afternoon School |
| 15:00 – 16:00 | After-School Clubs |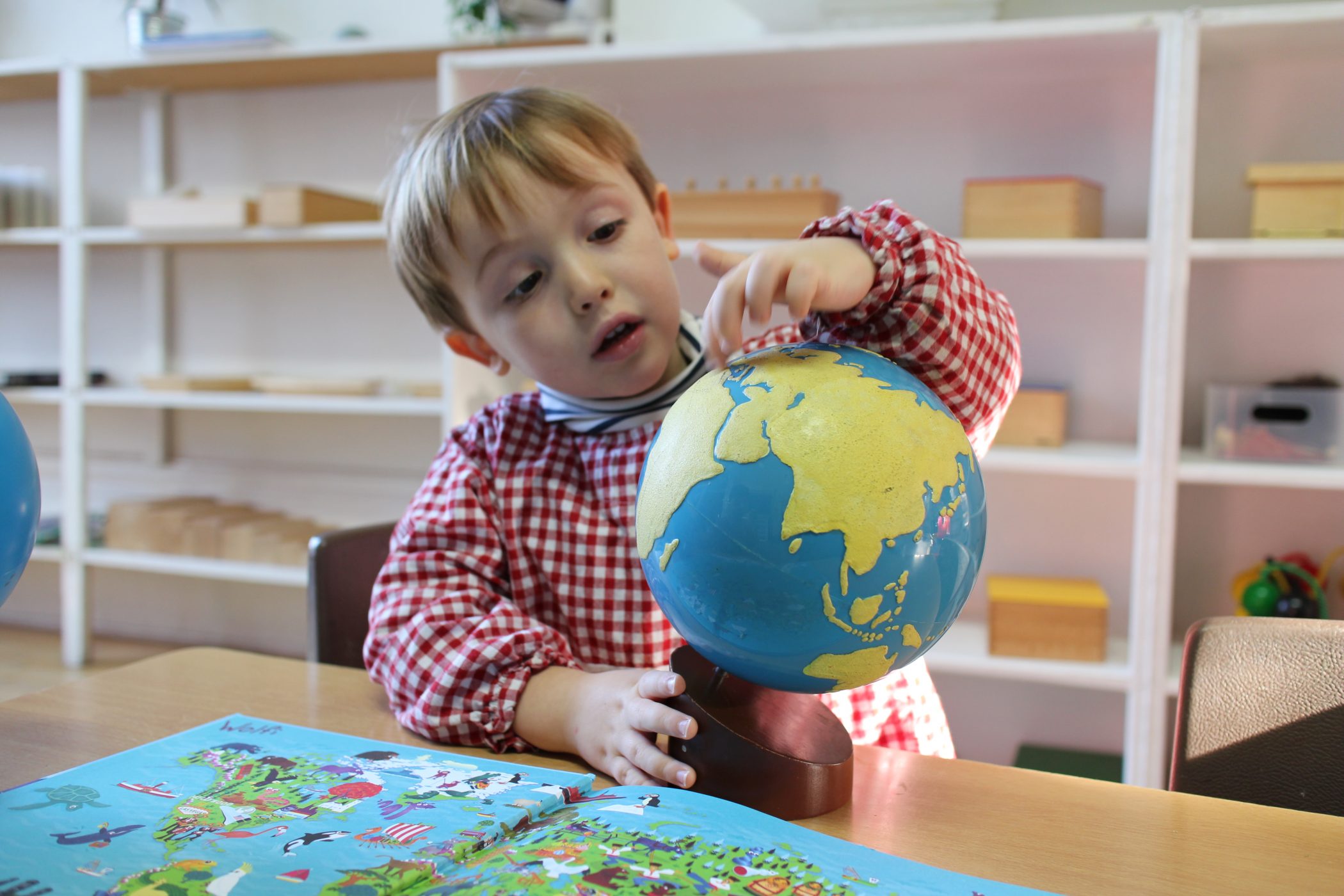 Ages
Our classes at Ladbroke Square Montessori School are filled with children of mixed ages and genders from two through to five years old. We find our younger children watch and learn from the older children in the school and therefore progress at a greater speed. While the older children gain confidence through their ability to help and guide the younger children. Each child learns at their own pace, so no-one is held back. We work towards keeping the ratios as even as possible within each of our classes.
BEANIES - TWO YEAR OLD CLASS
Our Beanies class, especially for two-year olds offers children a gentler start and an introduction into a Montessori class, equipped with materials and play ideas especially for their age range. 
All children in the Beanies are offered a morning place, with lunch and afternoon additional options. Once the children are ready, they'll move up into one of the three classes in the main school.
Clubs/Extras
Our extra-curricular lessons are taken by experienced and enthusiastic teachers. We hold French, yoga, dance and nature within the school day. Breakfast and afternoon clubs run for an hour before and after school respectively, food and snacks are provided.
We are always exploring more club opportunities for the children.
Hot Food
Ladbroke Square provides an optional hot lunch to those children who stay for lunch hour. Our children lay the table with size appropriate plates, glasses, cutlery and flowers from the garden. There are water jugs on the table to enable the children to help themselves and others, contributing to the sense of independence and community at school. These meals encourage our children to try a variety of foods and flavour combinations, and save parents preparing a lunch box each day, reducing the amount of waste containers and packets from packed lunches.
School Trips
We really enjoy involving the children in our vibrant community. The school arranges for all classes to visit the local library and other places of educational interest. Recent visits include; the Ladbroke Grove fire station, classical music concerts, our local residential care home and friendly local businesses.
Parents
Many parents contribute to class and school by reading, cooking, and sharing their knowledge or their their particular skills with us. The Parents at Ladbroke Square – PALS, act as parent/school liaisons and provide a focal point for social events and charity fundraising.  
READ MORE
We have opportunities for parents and teachers to mix at many different events throughout the year, for instance:
Parents fundraising parties 
Christmas
Leavers drinks
Specialised workshops for parents
Parent/teacher meetings
Mother's and Father's Day Breakfast
School play
Sports Day
We use software from 'Blossom Educational' which helps us to monitor developmental progress.  It also has a great app which our parents can use to see photos and read observations about their children and what they are up to at school. In turn, parents can respond with photos and observations from home – helping to nourish the connection from home to school.
We have a school pinterest site, instagram and pinboard where we encourage parents to join, participate and become a part of the school community.
POLICIES AND SCHOOL GUIDELINES
The School has a list of school policies which are available upon request. They are reviewed annually and more frequently if necessary.
SAFEGUARDING AND CHILD PROTECTION
The school is committed to safeguarding and child protection. We promote the welfare of children at all times.  It is the school's expectation that all staff, students, volunteers and parents share this commitment.
SPECIAL EDUCATION NEEDS AND DISABILITY (SEND)
At Ladbroke Square we are committed to the inclusion of all children. We can support pupils with special educational needs and can direct parents to appropriate specialists for extra support, either through local authority or private practice.  We have a Special Educational Needs Coordinator at the school.  Some areas we offer tailored support include: 
Speech and language therapy
Occupational therapy
Autism and early year's intervention team
Art and play therapy
FOR MORE INFORMATION
CALL 020 7229 0125 OR, BETTER STILL, COME ON A TOUR AND MEET US IN PERSON